Group Tour Kazan Tour

 ~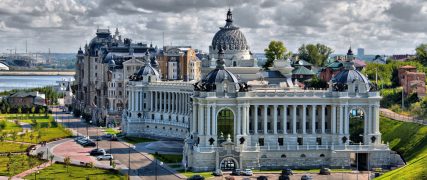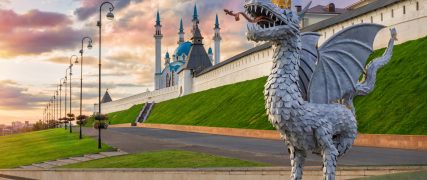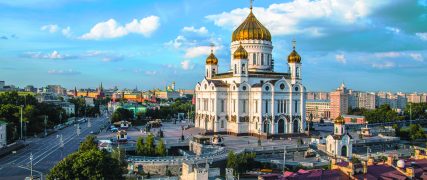 Itinerary
3 nights / 4 days
A "White-stone Fortress" walking tour. The Kazan Kremlin is the major sight of the city and a UNESCO world heritage site. Bus sightseeing tour "Legends and Mysteries of the Millennium old Kazan". Enjoy the city's peculiar beauty, the bright colors of its streets and squares, treasures of Khans of Kazan. Chak-Chak Museum. You will feel like a guest in an traditional Tatar family, learn the secrets of preparing chak-chak.

"Kazan's Arbat" walking tour. Bauman Street is one of the most popular walking streets. During the tour, you will pass by fountains, belfry of the Epiphany Church, a monument to Shalyapin, a building of the National Bank, zero milestone, Peter and Paul's Cathedral.

"The Land of Legends": tour to Raifa Virgin Monastery located 30 km from Kazan in a sanctuary forest, on a bank of an enchantingly beautiful lake. The monastery was founded in the 17th century. Its architectural ensemble, one of the most magnificent in the Middle Volga, was being shaped for centuries. Return to Kazan.

"The Universal Temple". The most extraordinary and symbolic architectural structure in Kazan. It combines features of Catholic, Orthodox, and Buddhist temples, a Mosque, and a Synagogue, although it was designed not as a religious center but as a cultural complex with a museum, a concert hall and an exhibition gallery.
"The Island Town of Sviyazhsk" walking tour. Sviyazhsk is a historical and cultural gem of the Republic of Tatarstan.